About Petersfield
Our Petersfield nursery is located about 5 minutes from the A3 in a historic town. It has a beautiful enclosed rear garden.
Your child has a wide choice of activities for them to choose from.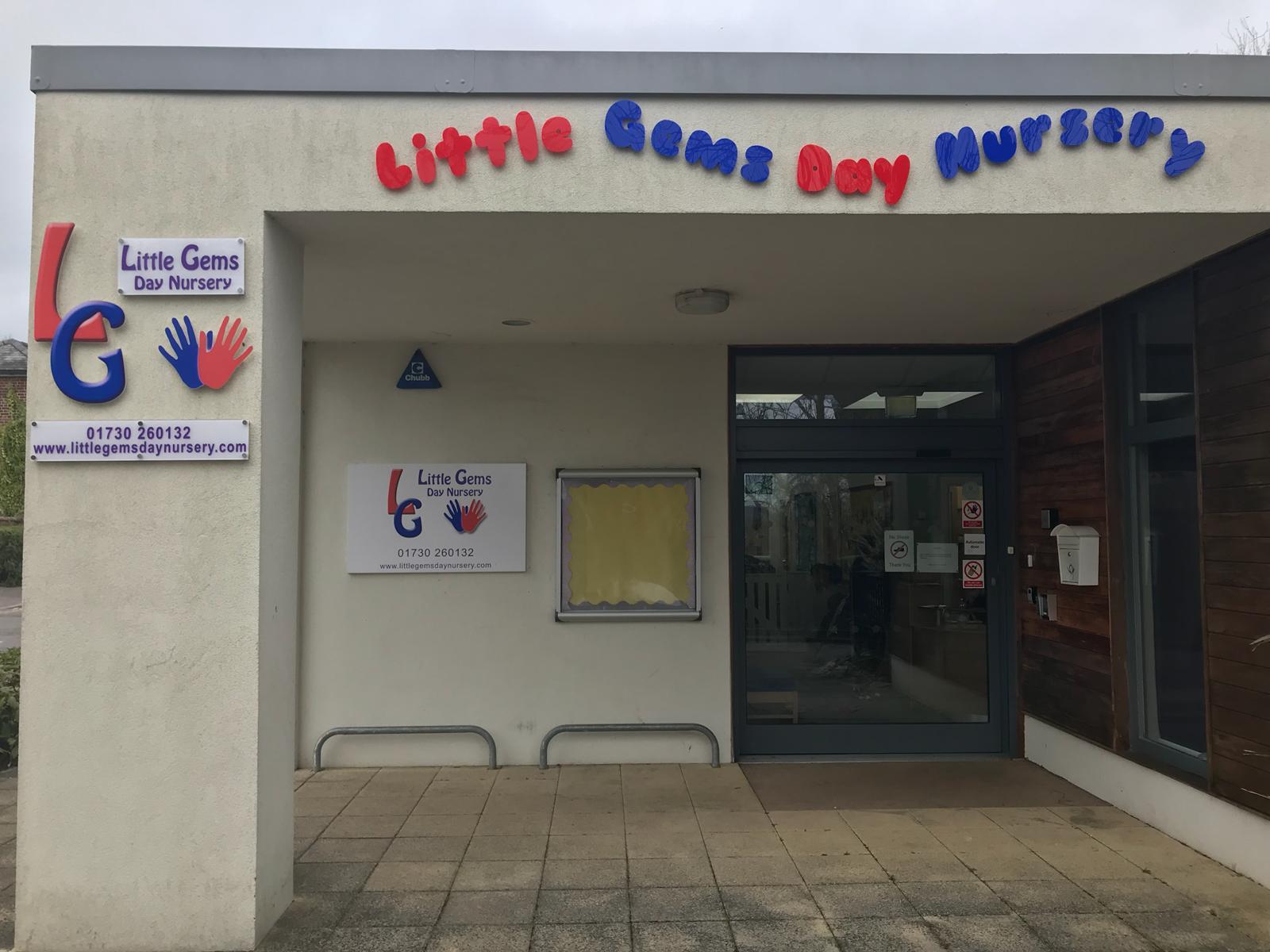 Prices at Petersfield
Sessions
Under 2 Years
2 Years
3 Years Plus +
subsidised rate
Session 9am - 1pm /
Session 1pm - 5pm
£24.00
£24.00
£22.00
Full Morning 8am - 1pm /
Full Afternoon 1pm - 6pm
£28.00
£28.00
£26.00
Full Morning 7:30am - 1pm
£31.00
£31.00
£29.00
Full Day 7:30am - 6pm
£54.00
£54.00
£52.00
Full 5 Day Week 7:30am - 6pm
£245.00
£245.00
£235.00
Additional Hours


By Arrangement

£6.00
£6.00
£6.00
* Subsidised rate applies to children who are not in receipt of any grant and will also apply to all children during the state school holiday periods.
15 hours free a week for children aged 3 and 4 years ( contact us for more information )
Children that only attend nursery for their funded free hours will be charged an additional 50p for breakfast and £2 for a home cooked dinner if there session is over 4pm.
The nursery opens at 7:30am and closes at 6pm. Children are required to ensure they attend for their sessions which they are invoiced for.
Children cannot be accepted before 7.30am and any children collected after 6pm will be charged a late collection fee of £5.00 for every 5 minutes.
You will not be charged for any days the Manager chooses to close the nursery.
E.g. Christmas and bank holidays, severe weather conditions.
Any time you chose to not send your child to nursery you will still be invoiced for this.
E.g. Holidays, general days off, illnesses.
Gallery